Did you know the Recreation Department has equipment you can borrow?
Procedures:
We offer 4-day loan periods, Tuesday-Friday or Friday-Tuesday.
Loan request must be made at least 24 hours in advance.
Equipment is allocated on a first-come, first-served basis.
Pick-up/Drop-off time and location will be scheduled at time of booking.
You will be required to provide contact information upon booking.
A refundable deposit may be required, you will be advised in advance.
Covid-19 Guidelines will be followed, equipment will be sanitized prior to being handed out.
Rec @ Home Activity Kits - Bringing Recreation Home to You!
We have the following kits available:
Sports Kit
Outdoor Games Kit
Garden/Nature Kit
Loose Parts Kit
Active Smarter Kids Kit
Backyard Games
Winter Wonderland Kit
Use this link to download the General Equipment Rental Form: pdf MODL General Equipment Loan Form Fillable (161 KB)
For more information, please call 902-541-1343 or email us at This email address is being protected from spambots. You need JavaScript enabled to view it.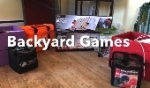 Use this link to download our Winter Equipment Loan Form: pdf MODL Winter Equipment Loan Form fillable (227 KB) .
For more information, please call 902-541-1343 or email us at This email address is being protected from spambots. You need JavaScript enabled to view it.